Mobivox Launches Portuguese Language Capability for Brazilian Market
Mobivox announced an agreement to make its voice-activated mobile services platform the engine for the VoIP-services component of a new global online e-wallet system called WorldAxxess.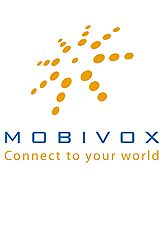 Under the agreement, MTC Telecom, a custom-voice-solutions company based in Rotterdam, The Netherlands, plans to use Mobivox-powered international long-distance services to quickly attract customers and build revenue for MTC's new WorldAxxess micropayments business, via cross marketing. Both service lines are to be introduced in August.
The WorldAxxess micropayment application will allow users to make small-metered online purchases of goods or services – such as newspapers, or downloaded music or ringtones – and pay from small amounts of currency they store online. A simple, easy-to-use online debit system is convenient for users and gives retailers an appealing alternative to processing credit-card payments for small purchases.

As a complement to the micropayment system, WorldAxxess users will be able to place low-cost international calls from and to virtually anywhere. WorldAxxess will rely on Mobivox for the full range of its platform's capabilities, including voice-activated calling, online storage of users' address books, and network origination and termination services.
"We wanted to introduce a combination of international VoIP services and micropayments based on tremendous synergies between the two offerings," said Jan Kling, MTC Telecom owner. "We chose Mobivox after considering partnering with other VoIP providers or building our own platform. The Mobivox platform is a turnkey solution we can get up and running rapidly. It's very sophisticated, yet easy to use."
Using the Mobivox│PL platform to accelerate customer acquisition for a much-in-demand application in Brazil and Europe is another example of Mobivox helping service providers and online communities quickly develop, bring to market and monetize exciting new capabilities as extensions of traditional telecom services.
"We're really pleased to be working with MTC Telecom and helping them deploy voice services to drive the growth of their new micropayments business," Mobivox CEO Peter Diedrich said. "We look forward to using our Mobivox│PL to help position WorldAxxess right at the forefront of the hot e-wallet trend."

via RealWire