Cholesterol Tracker tracks cholesterol details with respect to date and time. Total Cholesterol is calculated based on LDL, HDL and Triglyceride values. Any number of cholesterol details can be added for a particular day. Detailed Statistics are provided to compare the cholesterol values with respect to date. Add Photo/Picture for any Particular Profile.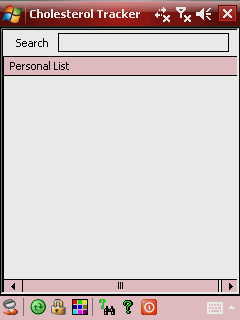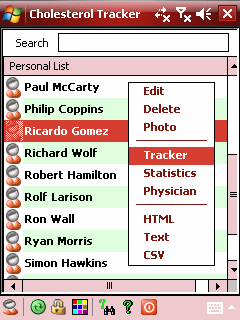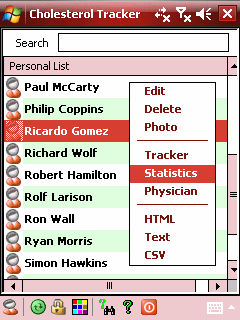 GET IT HERE: Cholesterol Tracker : Version 1.0
All the data in "Cholesterol Tracker" can be moved to your Desktop and can be copied back to your PDA by "Backup & Restore" option. This helps you to restore all your details after you hard reset your Pocket PC.
All details of a person along with sub-details can be transferred to HTML/Word/CSV formats using a simple browser. Cholesterol Tracker is protected by 128-bit encrypted master password. 11 Splendid Date Tracking option, with which cholesterol details can be tracked by date. Invincible Color Setting option, with which, colors of Pages can be changed. A Complete Health Care Utility.
READ MORE… Cholesterol Tracker : Version 1.0