Ultimate classic arcade shooter, with 3d interactive objects, outstanding graphics, special effects, soundtrack and 100% of pure gameplay. See how to push the limits of your PocketPC to the maximum. 8 amazingly pixeled environments, tons of enemies to shoot and good old Earth to save. Try it, you won't be disappointed.
To find out if the game is working with your PocketPC please try the demo first (click on trial).
1. GAMEPLAY
Addictive gameplay perfectly suited for mobile segment. Based on proven classic "shoot'em up" idea.
- 8 large levels,
- 4 big bosses,
- plenty of enemies,
- interactive environment elements,
- upgradable unique weapons,
- dynamic weather (rain, clouds, wind),
- ranking system.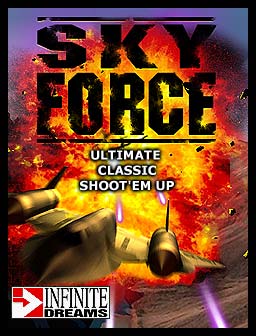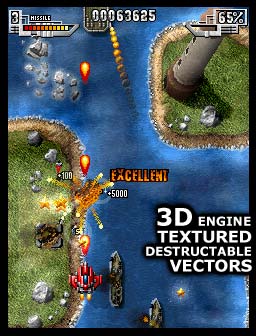 GET IT HERE: Sky Force PPC : Version 1.21
2. HIGH QUALITY HYBRID 2D/3D GRAPHICS ENGINE
Amazing graphics and visual effects including:
Continue Reading Sky Force PPC : Version 1.21